We get it...


Not many us were brought up to learn Martial Arts of any kind and many of us haven't been as active as we would like ourselves to be. Well, you know... life happens...
As a result, we constantly wish that due to our DISADVANTAGES, we would never have to face any LIFE THREATENING situations ever.
Walking in the dark alleyway just to arrive at your home, parking your car in the dim lit basement day in day out just because you work in an office building, being confronted by a road rage even though you did nothing wrong (I was once a victim :( !) or simply just get picked on in the club for weird reasons?


The TRUTH is... we can wish, pray or hope that life is always a smooth sail and deny any possibility that we could be held in life threatening situation, but in some cases, those who weren't prepared ended up to be on the news as a case study for the public to learn something from... about crime and safety.
Warning: Thinking "It Won't Happen To Me" Is The Quickest Way To Make You And Your Family The Next Victims Of Today's Sociopathic Violent Criminals…


What if...


We could do you a favour by walking you through STEP BY STEP and MOVE BY MOVE through the entire Muay Thai Mastery journey you are about to embark on?


What if...


You don't have to ever look back, but NOW, you can look ahead to become the CONFIDENT and POWERFUL version of yourself no matter where you go?


ONLY $̶9̶7̶ $47 TO UNLOCK ACCESS TO THE ENTIRE MASTERCLASS! (valid til 31st April)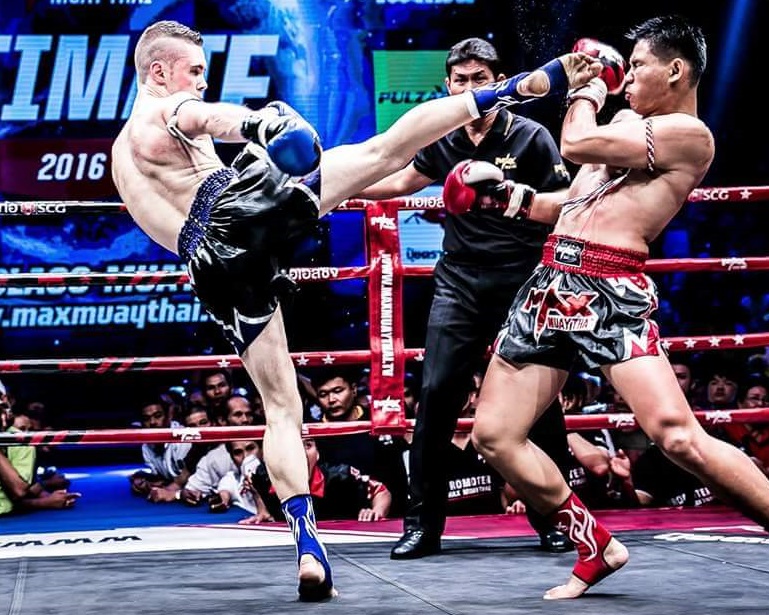 Who is Your Coach?
Hi, I'm Steve Pipe, former Professional Muay Thai Fighter and now, Strength and Conditioning Coach to many world-class Muay Thai and MMA fighters.
To name a few, they are Shannon Wiratchai who fights in One Championship, Petchtanong and Superbon Banchamek who are frequent headline makers in the Muay Thai Scene.
I also have the privilege to empower individuals like you on a daily basis who just wish to become more confident wherever life takes them through the practice of Muay Thai. Muay Thai has brought me a lot of huge milestones in life that many people will be drooling over and all in all, the supercharged confidence I carry has definitely catapulted me in many other areas of life such as business and family.
Things weren't always like this. As I was growing up, I was extremely low in confidence. There was nothing that could really change the reality except for some disempowering habits that I thought could make any difference. But, the moment I came across Muay Thai throughout my search for a life changer, things started to change.
There was no intention for me to turn professional as a fighter at all. In fact, the ONLY reason for me to keep going was a way for me to escape and overcome any self doubts, fears and the feeling of inadequacy. As CONSISTENCY beats talent, I managed to progress to the stage where my coach assigned me to my very first fight.
Ever since, I have never looked back. Muay Thai has taken me places and it all came down to one thing, CONFIDENCE.
I believe everyone has a fighter/hero/warrior (whatever resonates with you) in you. If you choose to do nothing, well, unfortunately, none of it will show up. Whereas, if you're willing to put all the doubts, fear, the feeling of inadequacy behind and start to do what it takes to strengthen your body and mind, then you have ALL THE RIGHTS to deserve what you strive to have in life.


Everything You Need To Protect Yourself Is Packed Into This
System Of Short And Easy-To-Master Videos
Here's a sneak peek of what you'll learn:
✔️ How to STUN any intruder regardless of size with PUNCH, KICK, KNEE and ELBOW mastery to save your life immediately.
✔️

The most instinctive defensive technique to save your brain cell in a bar / street fight (...and throw a counter punch to end the night)
✔️

How to break down a larger attacker with DEVASTATING kicks which will stop them from doing everything you could ever imagine of (strangle, knife threat, rape, harrasment).
✔️

Master pin point accuracy to teach any intruder a painful lesson WITHOUT using brute force
✔️

How to avoid common MISTAKES even professional fighters make day in day out in strikes and defense.
✔️

The MOST EFFECTIVE technique to fend off attackers charging at you coming down with a fist, knife or bat.
✔️

How to BREAK FREE from a strangle and DUMP your attacker on the ground in less than 1 second (which could potentially result in broken back)
✔️
The strikes and techniques you MUST know and never again having to worry about walking alone in the dim basement carpark.


All can be done ONLINE, ANYWHERE, ANYTIME!
For Just $47 You Will Get A Full Library of Muay Thai Tutorial Videos Showing You The Exact Steps... and It's Just Like Having A Personal Coach Helping You Succeed!
Find Out What Others Have To Say About Your Coach Steve Pipe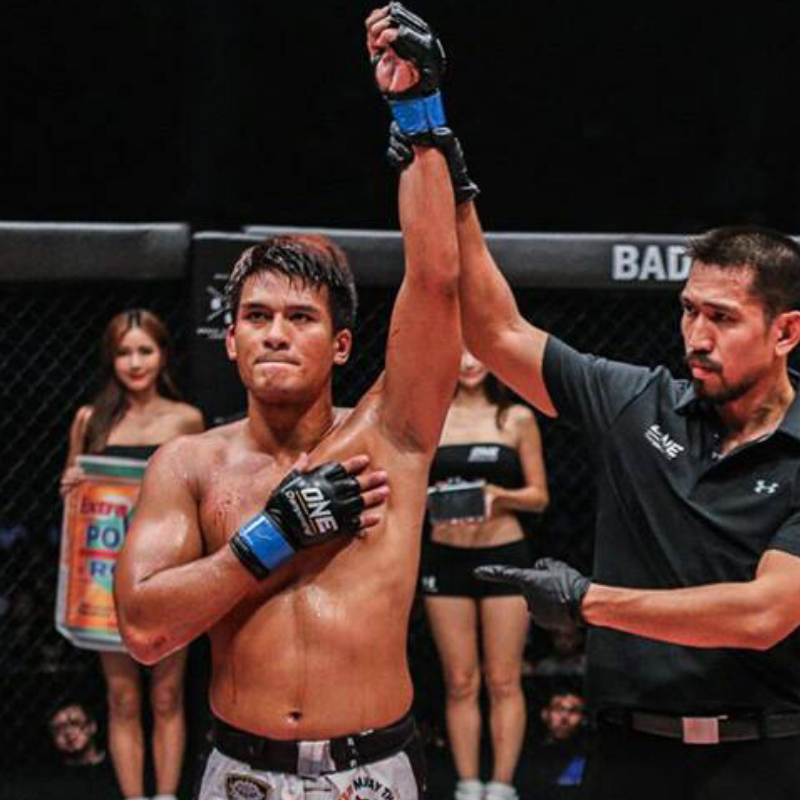 Shannon "OneShin" Wiratchai
One Fighting Championship Professional MMA Fighter
Coach Steve's profound knowledge in Muay Thai and Performance Training is a combination that is unique and rare at the same time. He's able to deliver results to anyone who's looking to master the art of Muay Thai while improving fitness level at an exponential level through programs backed by science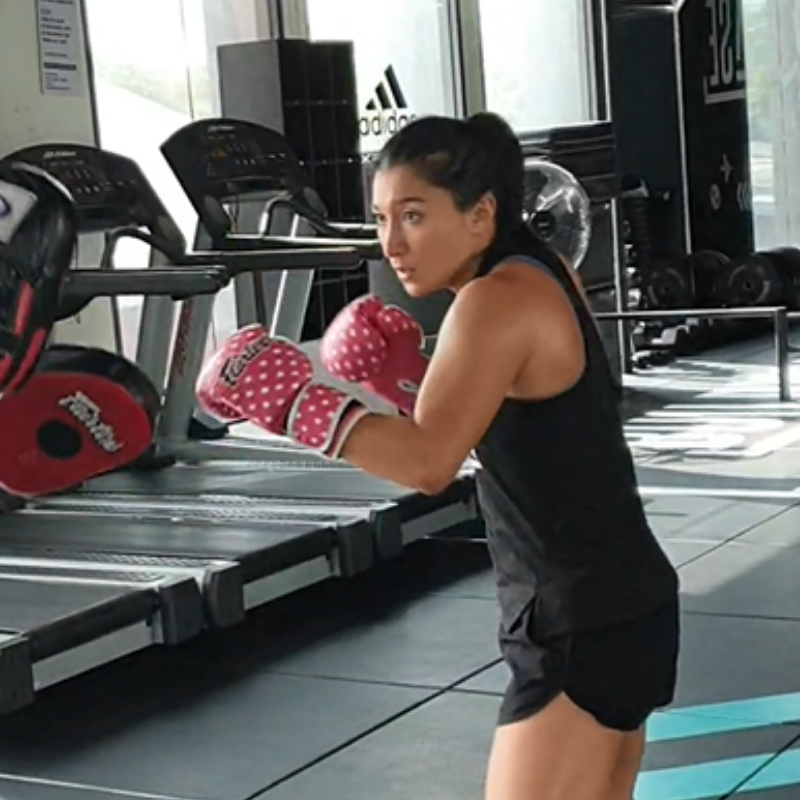 Tomo Greer
Professional Muay Thai Fighter
Coach Steve has helped me improve my fights by introducing a systematic way of physical conditioning into my routine. He is focused, dedicated and always over delivers enormous value to his students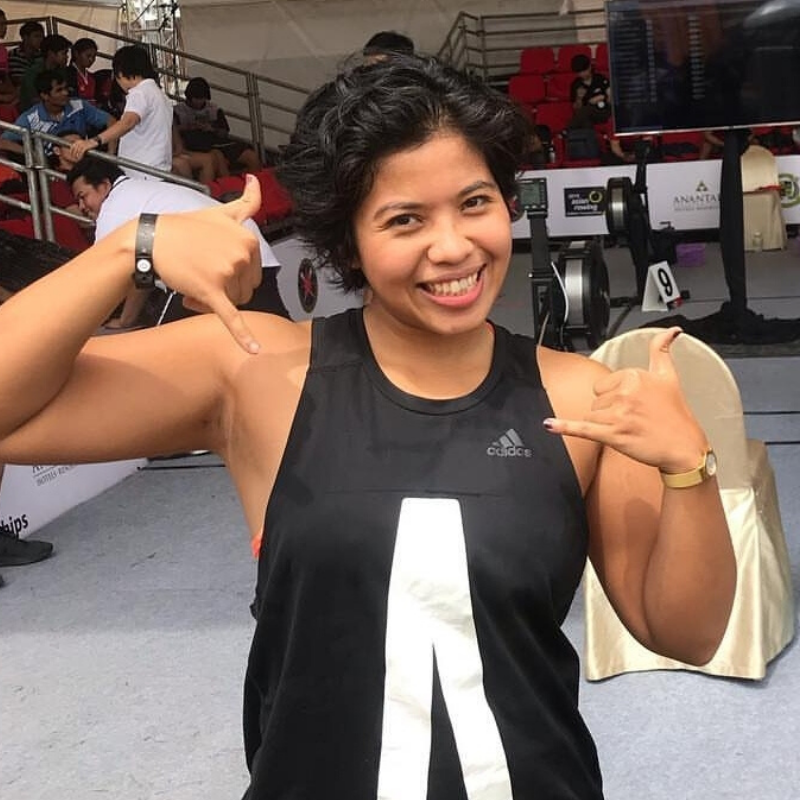 Jennifer Y
Fitness Enthusiast
As soon as I started training Muay Thai with Coach Steve, I managed to gain breakthroughs in my skill level massively. His ability to break down moves and make it comprehensive has been the game changer to my trainings
By investing in this Online Muay Thai Mastery Masterclass, you are ultimately avoiding mistakes that most people make by training in a Muay Thai gym. The following are the common mistakes:
🚫 You are in a group class, even worse IF you are new, how much attention and guidance can you get from your trainer?
🚫 How do you know if you are doing it right when most Muay Thai classes just give you a brief technique overviews? (because most of them just want to give you a good burn and sweat).
🚫 If you're not a fighter, most of the time, they won't care so much for your techniques. Most trainers lack patience and they tend to just have the "that will do" attitude when it comes to coaching you .
🚫 Martial arts take time to get good at. So you see, quite often in a group class setting, you get thrown a bunch of combos and burpees, how often do you get to work on one strike at a time?
🚫 In many parts of the world, getting access to a knowledgeable and experienced Muay Thai trainer is a challenge. Many times, your progress will hit plateau if you keep training with Muay Thai trainers that don't have enough to teach.


🌟Well, what if, WITHOUT leaving your house, you get to actually learn all the ESSENTIAL steps of 𝗠𝗨𝗔𝗬 𝗧𝗛𝗔𝗜 so that you can feel more confident, fitter and safer even in the roughest environment?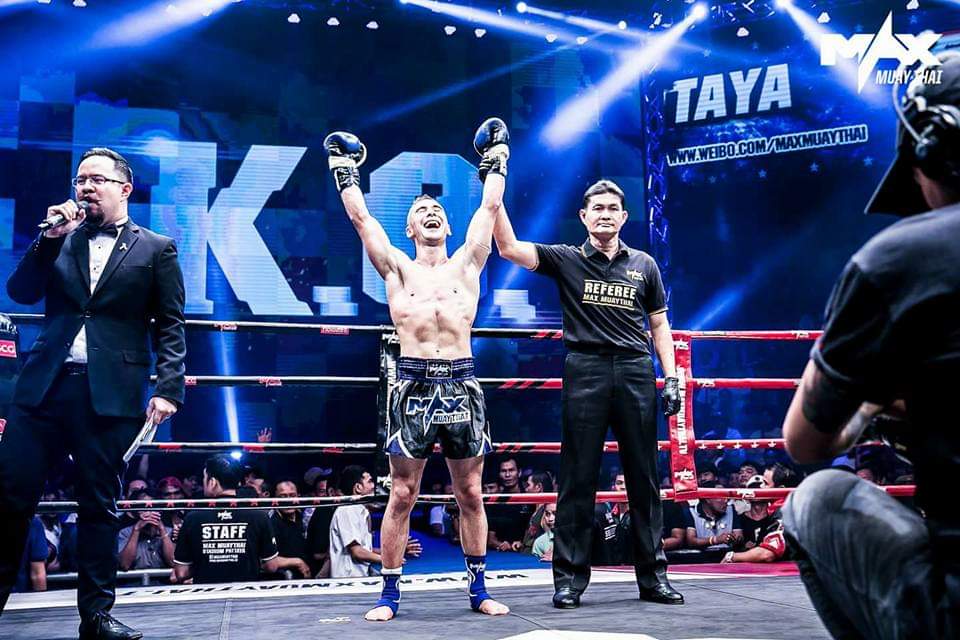 What If All This Did For You Was...
To help you double your confidence, knockout your fear and win the game of life together? How much will it be worth to you?
What If Being Fitter And Stronger Could...
Help you attract great positive people into your life? How amazing will our friendships, relationships and partnerships be with the ones that matter most?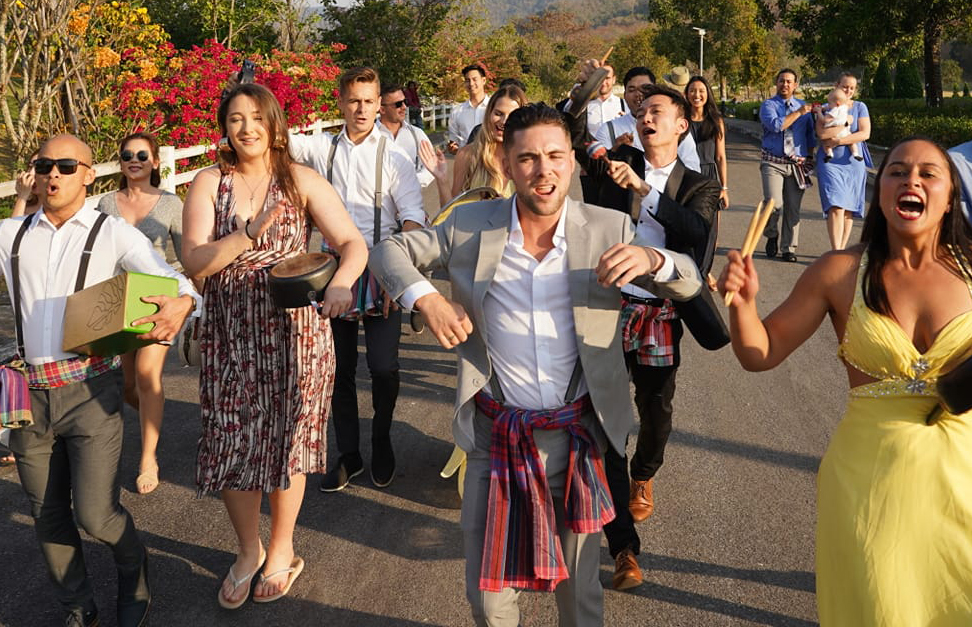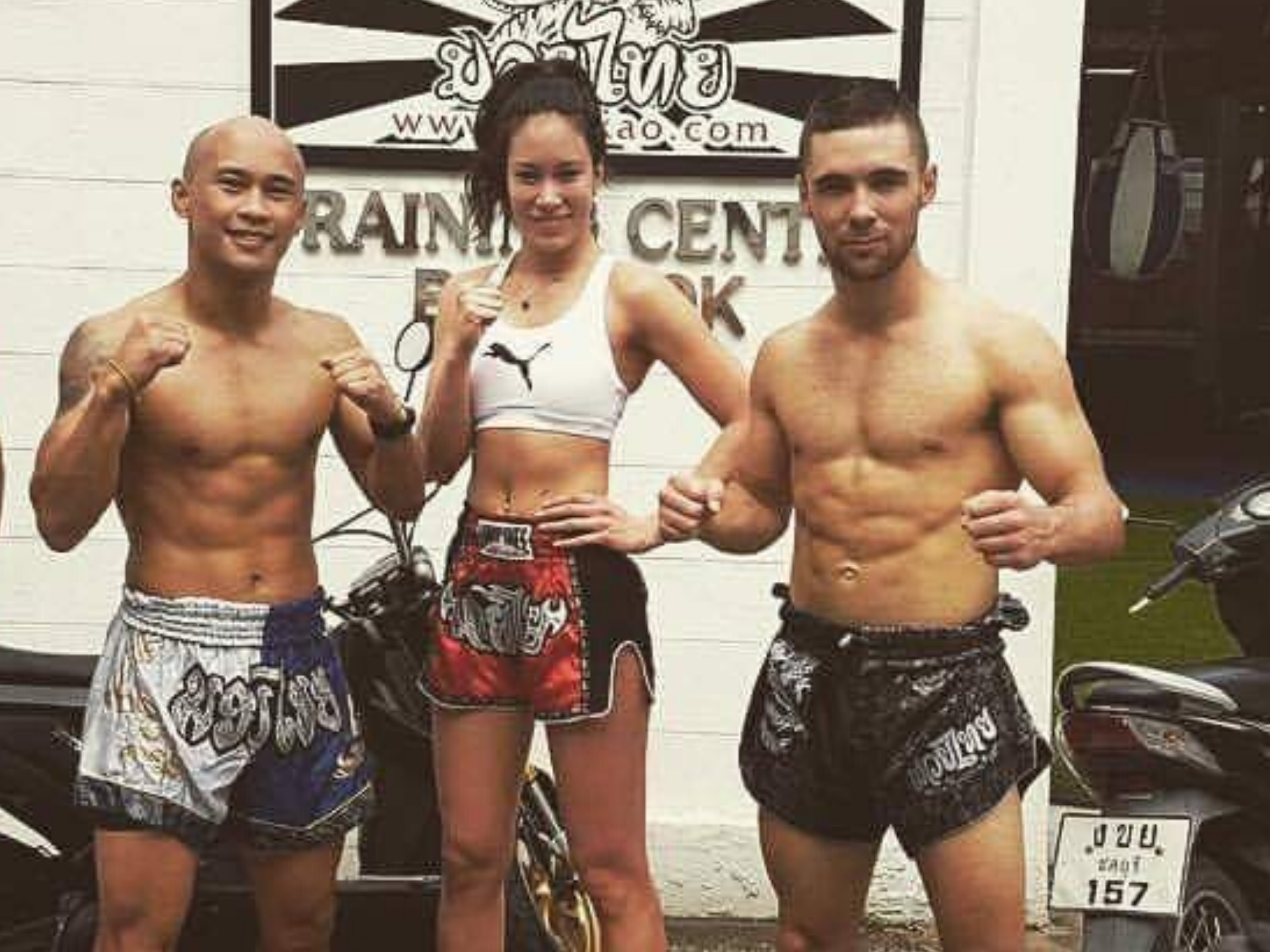 What If You Don't Have To Feel Lost And...
having to figure out everything on your own because your learning journey should never be lonely. Will now be the time to start?
Hurry, This SPECIAL Offer Won't Last Long!
Screenshot Of A Small Part Of Your Training Down Below
This Online Muay Thai Mastery Masterclass is only for YOU if:
💪 You want to feel EXTEREMLY confident (being strong and have the ability to protect yourself is the new definition of beauty)
💪 You wish to feel SAFE walking down the alley (the fastest way to change your reality is by knowing how to protect yourself)
💪 You are short or undersized and once thought you were at a disadvantage (not anymore if you master the Close Combat Techniques)
💪 You frequently park your cars in underground carparks (yes we know that feeling especially it's dark at night!)
💪 You live in a city with high crime rates (prime yourself with lethal self defense moves)
💪 You go out to the bars and clubs a lot (to protect yourself against any drunktards)
💪 You struggle to find a self defense gym nearby you which made you feel comfortable (too many sweaty dudes, people were unfriendly)
💪 You were once traumatized but you are READY to put that in the past (and start living a life with joy)


Are there any course requirements or prerequisites?
✔️ ZERO Experience Required.
✔️ Perfect for BEGINNERS who are busy juggling things in life who don't want to religiously attending self defense classes but still wish to have the ability to protect yourself and even your loved ones.
✔️ Do it anywhere, anytime and better yet, you could do it with a friend by following along the steps shown in the videos!


Most People Just Aren't Aware Of How Simple Muay Thai Can Be!
WAIT! This Might Not Be For You...
On one hand I really, really want EVERY worthy man and woman to benefit from these skills. On the other hand unless you meet some minimum conditions I just don't think you'll have what it takes to master these skills, and in that case I don't want you to waste your money. (even though I fear you'll regret your lack of skill some day in the future)
So Look, Muay Thai Mastery Is WRONG For You If:
🚫 You think "simple" means "passive". Every skill requires some work. You can't just watch the videos and expect magic results.
🚫 You want to use these skills to assault, attack or threaten others and it would be negligent of me to allow you to use these devastating skills to break others down
🚫 You're too "busy" to invest the time it takes to learn to defend yourself. If your safety or even your life is not worth a few minutes of practice before parking your butt on the couch for the evening, then I'm afraid I can't help you.
🚫 You think, "I'm too old for this", or "I'm too small for this", or "I'm not strong enough"… Listen: you ARE good enough in every way to make these skills work for you. In fact if you are smaller, older or not as strong as your opponent that's exactly why you NEED these skills that instantly even the playing field.
🚫 Or, you are just one of those folks who will buy the system, browse through the videos, and never actually take any action to learn the skills. Please, don't waste your money if that's the case. However, if that IS you, just realize that one day you may be lying on your back, looking up at a crazed attacker, and wondering why the heck you didn't spend a few minutes a day learning the simple skills that would have saved your neck… unless you do something about it starting today.
Now, you have TWO paths ahead of you that you could choose to walk.
The first one, you take no action and carry on living how you've always been. Wishing that you had some magic wand when life throws you into a dangerous situation when you have to fight for your life or for your loved ones to live. When someone strangles you, you wish you had learnt one of the techniques that we teach which will instantly shatter your attacker but... it's all too late and you just have to submit to any possible outcome and potentially making the news headline as the victim.
The second path, you take the action BECAUSE YOU KNOW BETTER. You know that the best life insurance you can ever get in life is having the ability to protect yourself with a practical and effective self defense skill. You want to carry yourself with confidence wherever you go... and what is $47 if you could armour yourself up, feel more confident and even have the ability to fend for the weak ones because you are the man or woman who likes to stand up against bullies and injustice.
We will leave the decision in your hand. We are ready when you are.
Your Biggest Fan,
Coach Steve Pipe